Bantry Museum
Bantry Museum is now open!
We look forward to welcoming you to our little museum on the rock in 2023.
Come and visit us from Monday to Friday between 10:30AM and 4:30PM. Our eircode is P75 TC64, and we're situated just behind the Fire Station in Wolfe Tone Square, Bantry.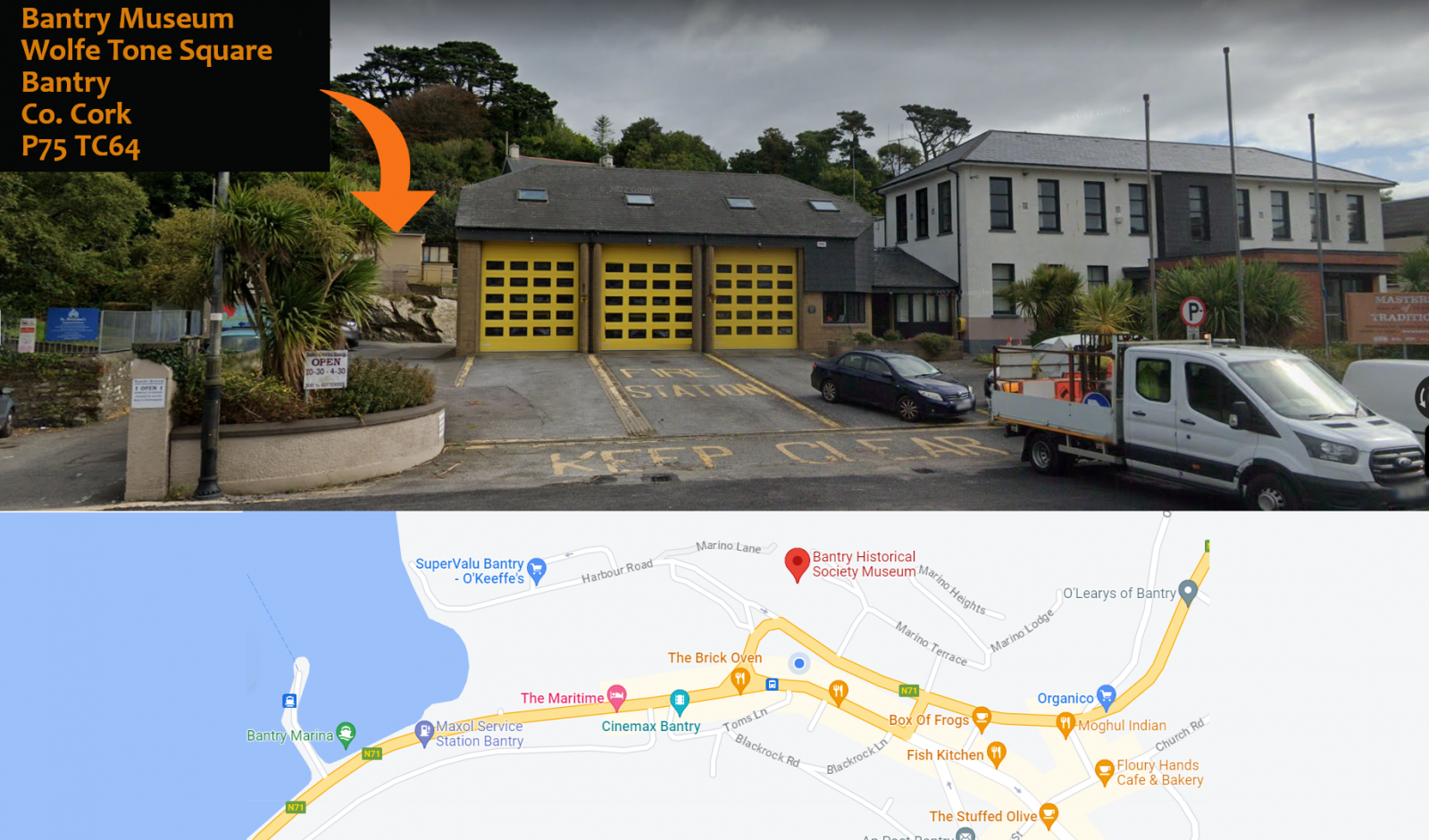 For any enquiries, please call us on 027 55564 or email hvickery@gmail.com.